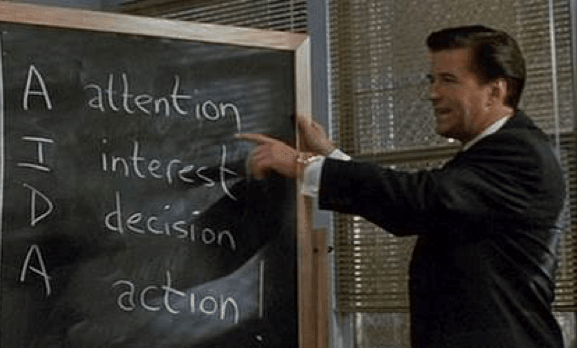 Do I have your attention?
Are you interested?
I know you are because it's close or hit the bricks!
That's right people, today we are walking you through the AIDA Model for communication
Listen in as hosts Todd and Amber show you how to improve your big picture sales strategy and your messaging with the Attention-Interest-Desire-Action framework.
A few highlights from the episode:
 The reality behind stats on how many impressions and follow up touches you need to get a sale
‍
️ Macro AIDA – moving people through the customer journey
 Micro AIDA – each message's structure
 How to be real with your intentions of value and connection without being spammy
Know someone who needs some guidance to improve their sales? Share this episode with them!
Want some free resources to help improve your own marketing strategy? Check out our guides here – https://thegrowthsuite.com/free-resources/
Need help with your mindset and personal development? Check out Amber's show at https://morethancorporate.com/
Get all of the episodes of The On Air Brands Show at https://onairbrands.com/show
Want to get on more podcasts as a guest? Check out https://PodMAX.co